Wovax IDX self host WordPress plugin.
Download the new Wovax IDX plugin with demo properties. If you have any questions or feedback, don't hesitate to reach out – we'd love to hear from you!
Download Now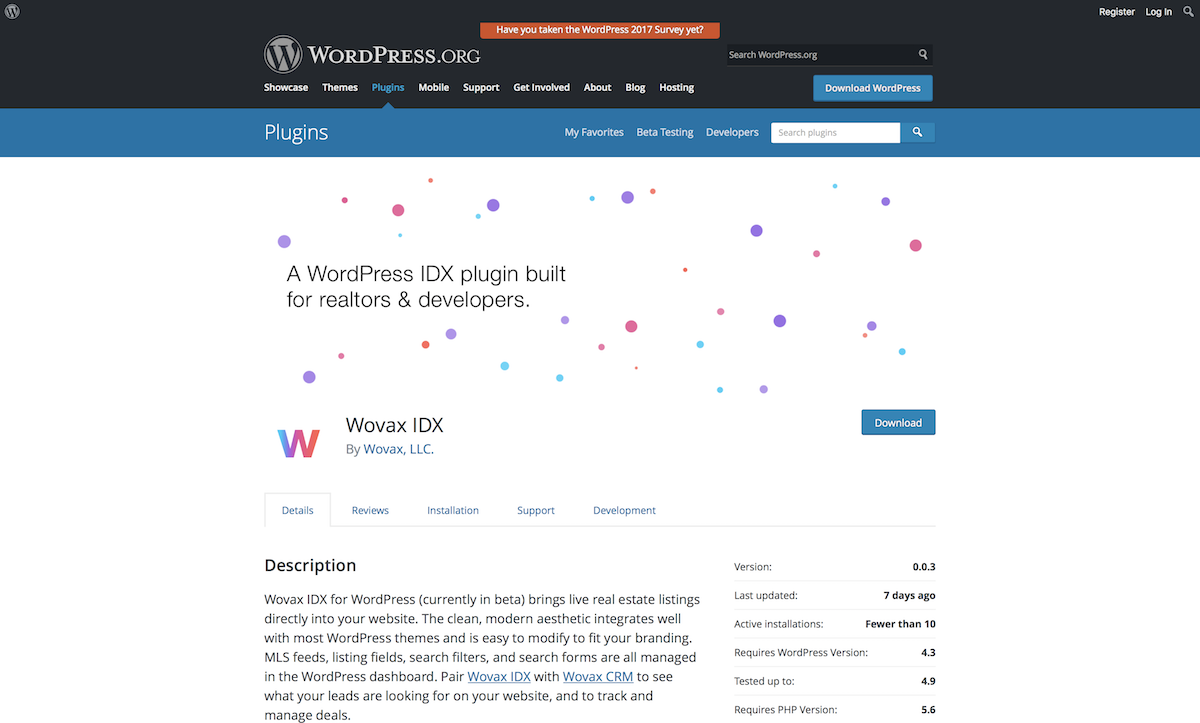 Step 1: Download Plugin
From your WordPress Dashboard, navigate to Plugins and "Add New Plugin." Search for "Wovax IDX." Download and activate the Wovax IDX plugin on your WordPress website.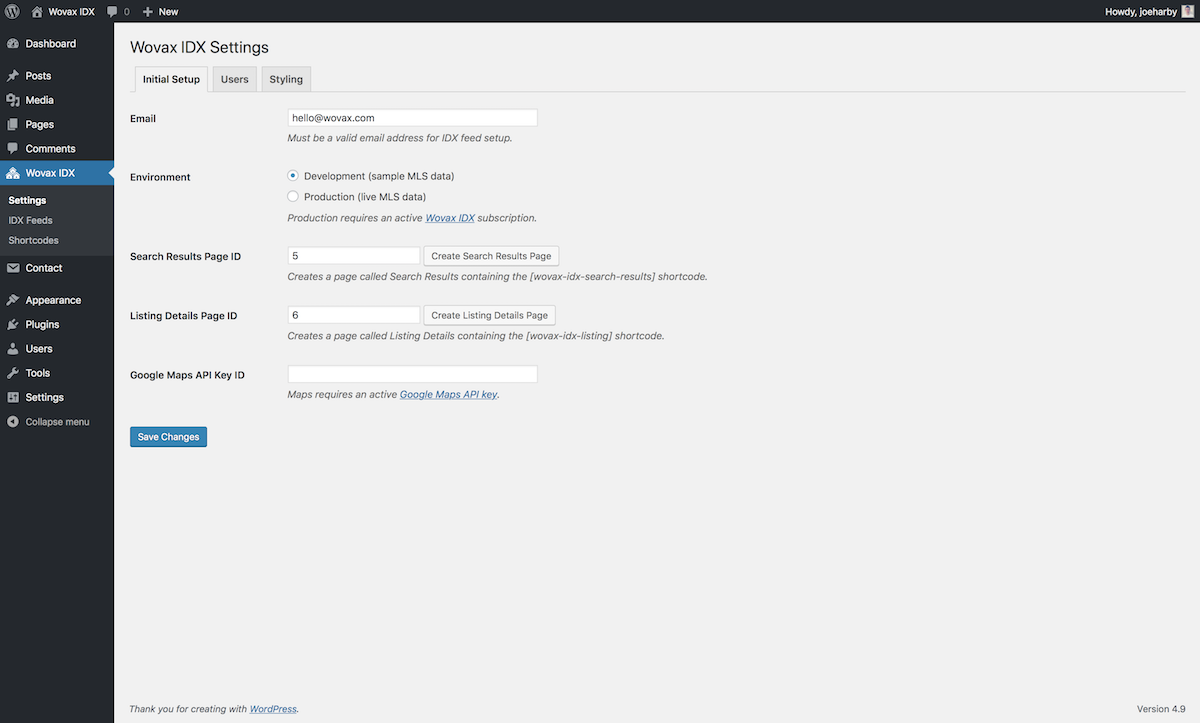 Step 2: Initial Setup
Navigate to Wovax IDX > Settings > Initial Setup. Enter your email address, select the "Development" environment. Click "Create Search Results Page" and "Create Listing Details Page". A Google maps API key may be added now or later. Save Changes.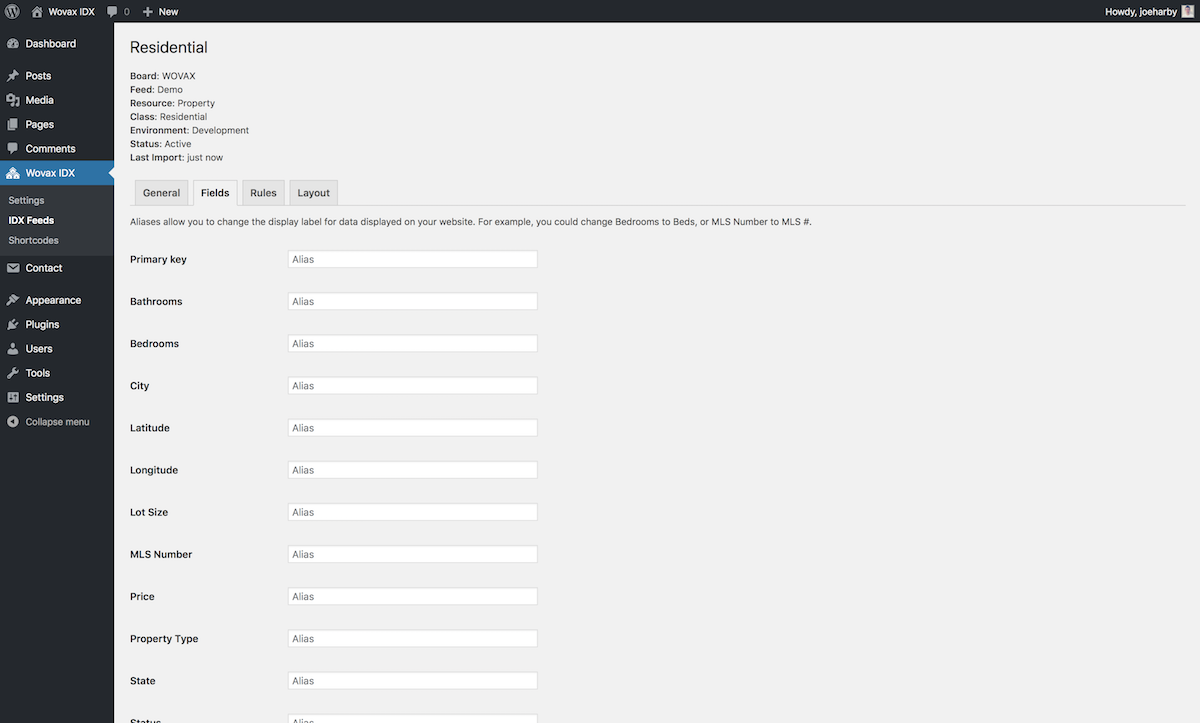 Step 3: Access Demo Feed
Navigate to Wovax IDX > IDX Feeds. Hover over the feed with the Board name, "Wovax" and click "Edit." Choose a pricing format and Save Changes. Click the "Fields" tab and then click, "Save Changes" (this will activate the search fields).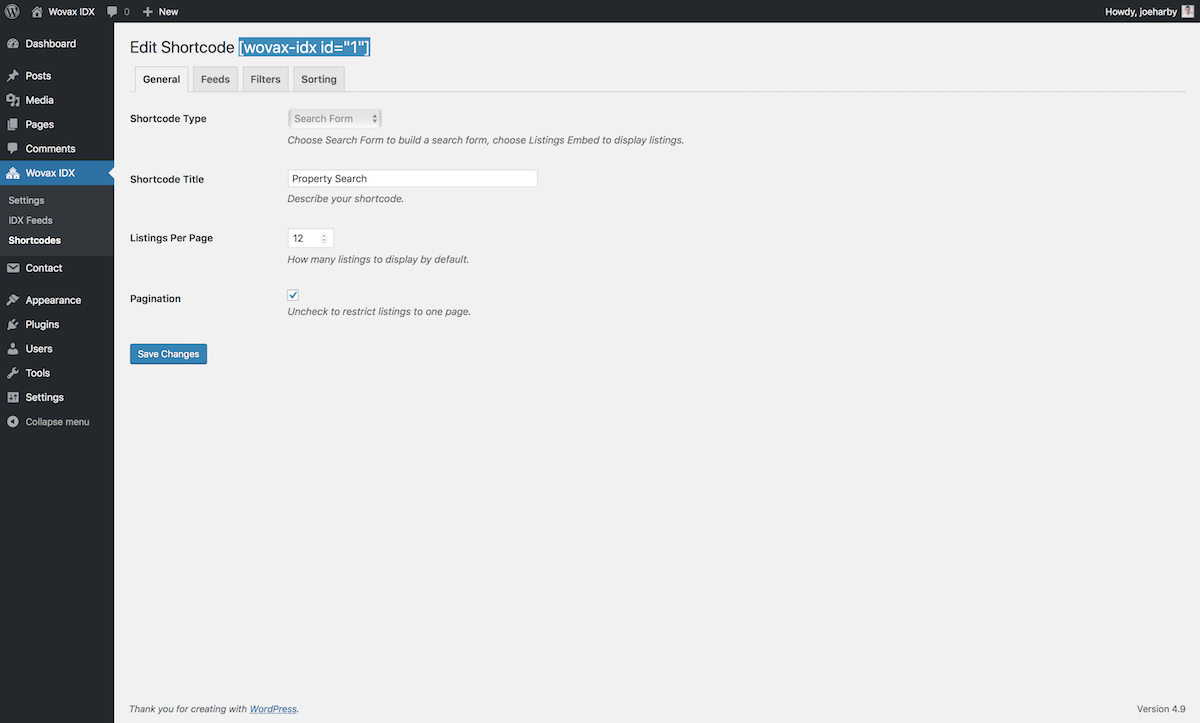 Step 4: Create Search Form
Navigate to Wovax IDX > Shortcodes and "Add New." Set "Shortcode Type" to "Search Form." Give the search a title (e.g. Primary Search Bar). Save changes. Add the Search Form shortcode to any page.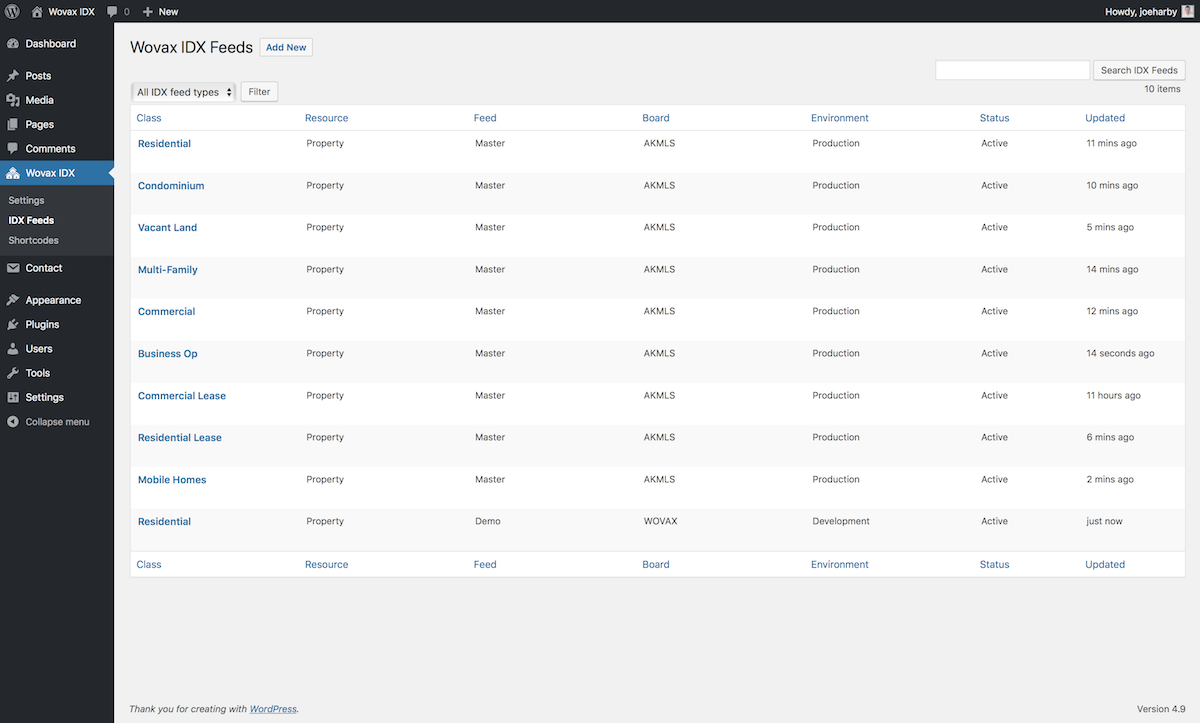 Step 5: Activate Live IDX Feed
Questions? Need more help? Ready to set up live data with your local MLS? Please don't hesitate to reach out to us at support@wovax.com with feedback or questions, or to set up your live feed–we'd love to help!